Product Description
FREE Shipping on orders over $99.00 Australia wide only * Excludes delivery of bulky items and non-metropolitan areas

ULTRA PERFORMANCE PART NUMBER SUFFIX IDENTIFICATION.
HX = X DRILLED, HXS = X DRILLED & SLOTTED, HSL = SLOTTED LEFT, HSR = SLOTTED RIGHT, H= FLAT MACHINED SURFACE.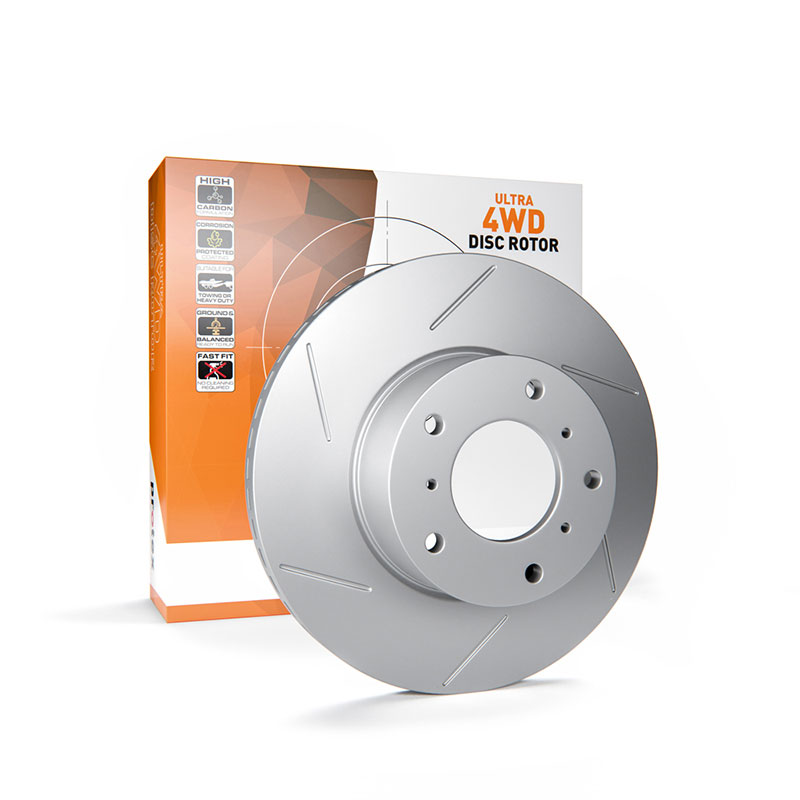 The Ultra 4WD Disc Rotor is precision balanced with a ground finish and high-carbon composition. The versatile rotor is built to withstand demanding off-road conditions as well as towing and heavy-duty use, while also being suitable for everyday driving.
The specialized rotor comes slotted with a custom 6 slot design offering increased stopping power and resistance to pad glazing.
Available in various vane design according to your vehicle's need including pillar, straight and curved. Our unique vane designs allow for better cooling to give you top performance at high braking temperatures.
Like all out rotors, the Ultra 4WD Disc Rotor is coated with our exclusive Ultracoat Z360 formula, which prevents corrosion for a longer life. It also comes ready to fit with no cleaning required, for lower labour costs.
(CONTENTS 1 DISC ROTOR)
Other Details
PROTEX 4WD DISC ROTOR R/HAND
Product Videos
Custom Field
Product Reviews